Responsible Consumption and Production
Ban on Plastic Bags
NUST actively promotes environment-friendly practices at all of its campuses. The use of plastic bags at all stores inside NUST was banned on account of their negative impact on the environment and has long been replaced by eco-friendly alternatives.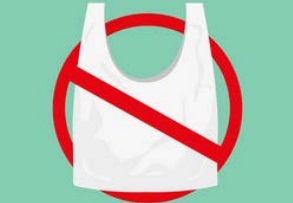 Team from NUST Wins UNESCO InterUniversity Competition to Develop LowCost Plastic Waste Recycling Machine
Team of NUST students along with two faculty members, Dr Salman Raza Naqvi (supervisor) and Dr Taqi Mehran (co-supervisor) from NUST School of Chemical & Materials Engineering (SCME) participated in United Nations Educational, Scientific and Cultural Organization (UNESCO) interuniversity competition to develop lowcost plastic waste recycling machine and effectively came up with a solution which caught the eye of Pakistan Science Foundation (PSF) selection committee and is approved. The NUST team will be provided with funds (PKR 0.6 million) by the organizers (PSF and UNESCO) to develop the prototype for plastic recycling machine. The design of this machine is based on the idea of converting plastic waste (low density polythene, Styrofoam, etc.) into bricks. The concept of melting the plastic and densifying it to produce the bricks will be introduced in the market for commercialization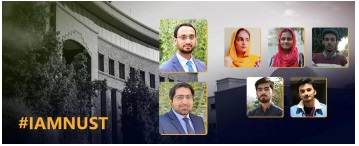 Solid Waste and Water Resource Management
NUST collaborated with WASA Rawalpindi, WASA Faisalabad, PCRWR, Islamabad CDA Local Hospitals, Rawalpindi Municipality. Ministry of Health, Climate Change Ministry, Urban Unit to establish a dedicated research group at IESE, NUST supervised by Dr. Muhammad Anwar Baig work on various aspects of solid, industrial/ hazardous, electronic and hospital/health care waste management, leachate generation and treatment through physical, chemical, and biological especially phyto-remediation methods. Solid waste is also managed using aerobic, anaerobic, and vermin-compost technology and possible option of generation of energy biogas using meso and thermophilic digesters. Monitoring and modeling of quantity and quality aspects of water resources are also addressed by this group.