Reduced Inequalities 2020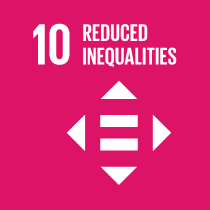 10 Research Projects | 18 Publications | 3 Patents
Non- discrimination policy
NUST imposes a strict, non-discrimination policy for reducing in-equalities due to gender, race, marital status, ethnicity, religion, financial background, disabilities, and sexual orientation. The policy, which emphasizes on merit, applies to all matters of university employment, administration, admission to university academic programmes and other activities.
NUST Disability Redressal Policy
Disability covers various physical and psychological impairments that pose a challenge to the functionality of a person, affecting his/her ability to carry out day-to-day tasks. Disability may be associated with longterm health issues, thus requiring rigorous management which impediments a person's participation and productivity as an individual and member of society. Social barriers and lack of facilitation may be a hindrance to effective participation on an equal basis with others. NUST constituted "National Disability Redressal Committee (NDRC)" to review existing infrastructure and practices and recommended plans to make NUST disability-friendly institution. Previously, students or staff with a disability was duly facilitated upon need and request. However, there was a dire need for policy and formation of dedicated committees/structures to streamline the assistance and facilitation process for students/staff with disability, hence NUST introduced this policy for redressal of disability into the following categories:

Admission
Curriculum & Examination Rehabilitation/EmploymentAddressing Temporary Disability
Disability Awareness and Staff Development Infrastructural Changes
Constitution of Disability Redressal Committee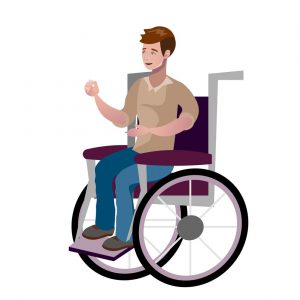 Under Graduation Awareness Drives
2019: 21 Cities | 51 Institutes | 11,820 Students Outreach 

NUST believes that education is the only tool to bridge not only economic inequalities but also cultural inequalities. NUST UG Awareness Drives are conducted on the request of different educational institutes in order to guide students regarding NUST and its Under Graduate Admissions Procedure. It also focuses on promoting awareness on the importance of higher education and encourages talented but underprivileged students from remote areas of Pakistan to apply for various undergraduate programmes. 
NUST Outreach Programmes
3 Yrs., 625 Students from remote areas coached on NUST Main Campus

NUST launched its Outreach Programme in 2017, with objective to synchronize the raw talent and refine the faculties of the promising students hailing from underprivileged areas of the country to join mainstream universities for pursuing their academic career. Students belonging to remote areas like Sindh (All districts less Karachi, Hyderabad and Sukkur), Khyber Pakhtunkhwa (KPK) and Balochistan are eligible to apply. The programme is intended to coach the qualified students of High School students to prepare for NUST Entry Test. The duration of the training is 4-6 weeks during summers, at various centres. Following facilities are provided to the selected students, free of cost, during the training: –
• Boarding and Lodging
• Stipend 
• Stationery / Photostat / Guide Books 
• Medical Facility / Hygiene Kit 
• Laundry 
• Sports Gadgets
NUST also offers Need-Based Scholarships to deserving selected applicants. From 2019 onwards,
campus in Balochistan also started enrolling students in UG programmes, which is a laudable step of
NUST for ensuring social inclusion. 
Need-Based Financial Scholarships for Students
Total 2317 Scholarships awarded 2015-19
Need-Based Financial Aid Programme aims to make NUST education affordable and accessible to the most financially challenged students, admitted purely on merit. The programme is bolstered by NUSTs' own resources and external funding, seeking to facilitate students from low and middle-income families. Need-based financial aid is offered to Undergraduate and Masters students in various forms like tuition fee coverage, interest-free loans, deferment of tuition fee, and fee deposits in installments.
Seminar on developing acceptance of disabled and physically challenged individuals
A seminar on "Developing Acceptance of Physically Challenged Individuals" was organised by NUST Centre for Counselling and Career Advisory (C3A) NUST Campus in Feb, 2019. The seminar aimed to  raise awareness about the rights of the physically challenged and how these valuable individuals could be integrated into society and ensure their inclusion in the mainstream of the economy.
Sports day celebration at Aghosh orphanage by NCSC
Members of NUST Community Service Club (NCSC) volunteered to visit the Aghosh Orphanage and organize a sports gala to spend quality time with the children. The volunteers engaged the children in a sports tournament in which they played football with each other and competed in teams in a friendly competition. The overall temperament of the NCSC team members helped ensure a positive environment for the miniature tournament followed by a photo shoot with props that had been themed around famous football.
Educational Visits
NUST Community Service Club (NCSC) Orphans Know more project continued the series of visits to Aghosh Orphanage with their visit at Aghosh Al-Khidmat orphanage. It was decided by the project heads to divide the children into three groups and divide the volunteers among them. Then according to the plan, the following activities were carried out to help the children improve their critical thinking:
Showing them the phenomena of refraction (by placing a pencil in a transparent glass full of water) and teaching them why does refraction occur.
Creating their own superhero, choosing his traits, naming him and sketching what he would look like. This helped them with their writing and taught them that simple acts of kindness make you an actual superhero.
Giving them a maze puzzle to solve which improved their navigational skills.
Giving them a form on which animals expressing different emotions were sketched and they had to choose which emotion each animal was expressing.
Following the above-mentioned activities, the children were taken to the library where they learned to read, write, solve basic mathematics and were read stories by the volunteers. These continued till the Zuhr prayer time after which the team decided to conclude the visit.
Orphans Know More Visits at Aghosh orphanage
Books are a magical portal that transports the reader into a realm where all dreams come true and the sky is never the limit. Since hundreds of years (yes, books weren't commonly available until the printing press' advent), they have captivated both adults and children alike. The bright students at Aghosh Al-Khidmat Orphanage have an unquenchable thirst for knowledge and a curiosity for the beautiful and complex world around them. In 2019, NCSC's project "Orphans Know More" inaugurated a library at the Orphanage itself to provide the children with the best source of traditional, proven learning and inculcate a habit of reading. The books were collected through donations and comprised of every category needed for growing minds, including books in both English and Urdu, fiction and non-fiction as well as dictionaries, atlases and encyclopedias. 
Orphans Know More visit at Apna Shelter Home
NUST Community Services Club's members visited Apna Shelter Home, an orphanage in Islamabad, under their project of Orphans Know More. The following activities were planned for the children:
The kids were engaged in multiple recreational and team building activities like making origami jumping frogs, frog race amongst origami models, question and answer session, human tic-tac-toe etc.