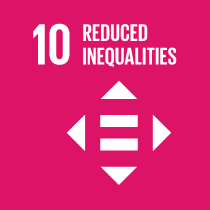 20 Research Projects | 16 Publications | 3 Patents
Non- discrimination policy
NUST imposes a strict, non-discrimination policy for reducing in-equalities due to gender,  race, marital status, ethnicity, religion, financial  background, disabilities, and sexual orientation. The policy, which emphasizes on merit, applies  to all matters of university employment,  administration, admission to university  academic programs and other activities.
NUST Disability Redressal Policy
Disability covers various physical and psychological impairments that pose a challenge to the functionality of a person, affecting his/her ability to carry out day-to-day tasks. Disability  may be associated with longterm health issues,  thus requiring rigorous management which  impediments a person's participation and  productivity as an individual and member of  society. Social barriers and lack of facilitation  may be a hindrance to effective participation on  an equal basis with others.
NUST constituted "National Disability Redressal Committee (NDRC)" to review  existing infrastructure and practices and  recommended plans to make NUST disability- friendly institution. Previously, students or staff  with a disability was duly facilitated upon need  and request. However, there was a dire need for policy and formation of dedicated  committees/structures to streamline the  assistance and facilitation process for  students/staff with disability, hence NUST  introduced this policy for redressal of disability into the following categories:
Admission
Curriculum & Examination
Rehabilitation/Employment
Addressing Temporary Disability
Disability Awareness and Staff Development
Infrastructural Changes
Constitution of Disability Redressal Committee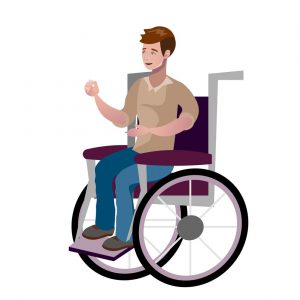 Under Graduation Awareness Drives
2019-2021: 21 Cities | 51 Institutes | 11,820 Students Outreach 

NUST believes in education being the only tool  to bridge not only economic inequalities but also cultural inequalities. NUST UG Awareness  Drives are conducted on the request of different  educational institutes in order to guide students  regarding NUST and its Under-Graduate  Admissions Procedure. It also focuses on  promoting awareness on the importance of  higher education and encourages talented but underprivileged students from remote areas of  Pakistan to apply for various undergraduate  programs. As a result of these UG drives, many  students enroll at NUST from all over Pakistan,  the distribution of composition of the students'  body representing all the provinces of Pakistan  is as follows:
NUST Outreach Programmes
4 Yrs., 625 Students from remote areas coached on NUST Main Campus

NUST launched its Outreach Programme in 2017, with objective to synchronize the raw talent and refine the faculties of the promising students hailing from underprivileged areas of the country to join mainstream universities for pursuing their academic career.
Students belonging to remote areas like Sindh (All districts less Karachi, Hyderabad and Sukkur), Khyber Pakhtunkhwa (KPK) and Balochistan are eligible to apply.
The programme is intended to coach the qualified students of High School students to prepare for NUST Entry Test. The duration of the training is 4-6 weeks during summers, at various centres. Following facilities are provided to the selected students, free of cost, during the training: –
• Boarding and Lodging
• Stipend
• Stationery / Photostat / Guide Books
• Medical Facility / Hygiene Kit
• Laundry
• Sports Gadgets
NUST also offers Need-Based Scholarships to deserving selected applicants. From 2019 onwards, campus in Balochistan also started enrolling students in UG programmes, which is a laudable step of NUST for ensuring social inclusion.
Need-Based Financial Scholarships for Students
Total 2400+ Scholarships awarded 2015-20
Need-Based Financial Aid Program aims to make NUST education affordable and accessible to the most financially challenged students,  admitted purely on merit. The program is  bolstered by NUSTs' own resources and external funding, seeking to facilitate students from low  and middle-income families. Need-based  financial aid is offered to Undergraduate and  Masters students in various forms like tuition  fee coverage, interest-free loans, deferment of  tuition fee, and fee deposits in installments.
Accessible Pakistan Application launched at NUST
For the first time in Pakistan, Friends of Paraplegics (FOP), in collaboration with the  Embassy of Germany and NUST, launched the  "Accessible Pakistan Application" on March 2,  2020 at the university's main campus. The  application draws upon a unique concept that  focuses on the social integration of Persons with Disabilities (PWDs) and senior citizens, by  highlighting the universal accessibility tandards and building by-laws. Supported under the  Micro Project Scheme of the Federal Republic of  Germany, the Accessible Pakistan  Application helps in the online identification of  accessible spots/services for PWDs and old-aged citizens, through Android & IOS applications and website. In addition to a large number of  students and faculty, prominent dignitaries  attending the launch included Ms Romina  Khurshid Alam, MNA, member of SDGs  taskforce, Dr Palitha Mahipala, WHO  Representative in Pakistan, Ms Annika  Wistrach, Representative of German Embassy  and Mr Irfanullah General Secretary, Friends of  Paraplegics.
UN75 Dialogue on Inequalities
The United Nations turned 75 in 2020 year and to spur global discussions on the issues facing  humanity, UN Secretary His Excellency General  Antonio Guterres called out to stakeholders  worldwide to participate in UN75 dialogues.  During His Excellency's visit to Pakistan and  NUST in February 2020, he specifically  requested NUST to participate in UN75 debates. NUST hosted first-ever online UN75Dialogue on "Inequalities: Bridging the Divide" which was  live streamed from the university's main  campus on 28th May, 2020.