NUST COLLABORATES WITH ZHAW ON SPRINT-COIL PROGRAM ON SUSTAINABILITY COURSES
SDG 17 SDG 4 || Tags: #ESD, #SDG17, #SDG4, #SDGs ||

NUST, for the first time, is entering into Sprint-Collaborative Online International Learning (COIL) that is extended to four different countries and amongst five different universities, i.e., Zurich University of Applied Sciences (Switzerland), American University of Central Asia (Kyrgyzstan), University of Guilan (Iran) and Karakoram International University (Pak.) At NUST the Sprint-COIL of a consortium of international universities is led by Dr. Umer Khayyam (Dept. of Development Studies, S3H). It has two components; joint students' group work and shared lectures on the most emerging topics around ''United Nations 2030 Agenda/ SDGs to advance sustainable development in rural and mountain areas''. Away from the traditional style of teaching, this step is a paving way towards internationalization of teaching, co-learning to manage common global problems for effective solutions, besides developing productive relationships with the international community.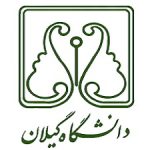 ---