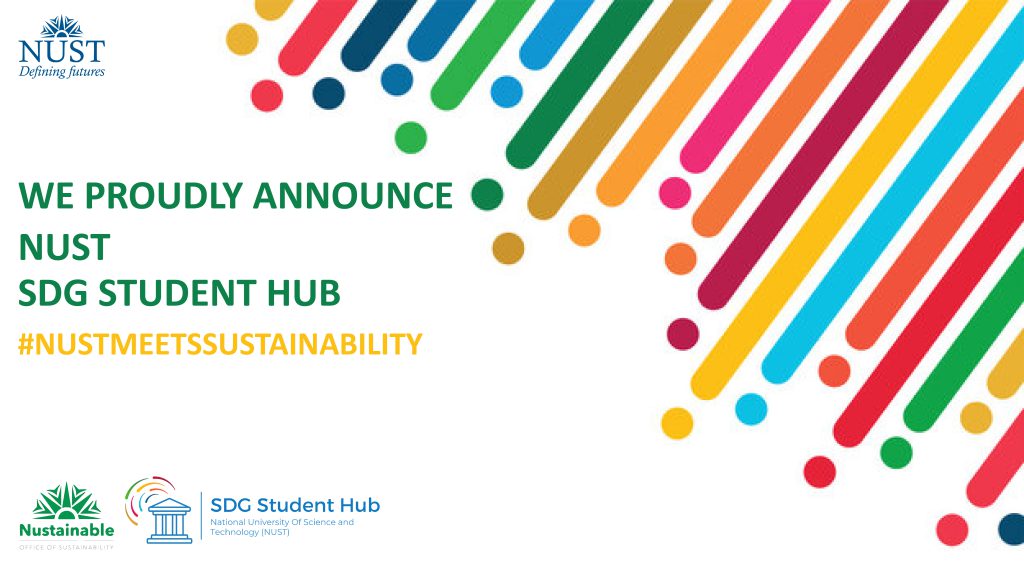 Sustainable Development Solutions Network (SDSN) is a global initiative by the United Nations that focuses on engaging organizations  in the 2030 SDG agenda. The main goal is to empower them and equip them with the knowledge, tools, and skillsets to impact a positive change within the world. Currently there are 1500+ members of SDSN globally.
NUST has been an active member of SDSN since 2019, and also uses the platform for wider dissemination of its initiatives in the wider global community through SDSN Mobilize platform (with 4000+ individual members).
NUST SDGs Engagement plan was covered in SDSN Mobilize Mondays and NUST Case Study of "NUST an SDG-Engaged University " was presented in International Conference on Sustainable Development (ICSD 2021) organized by SDSN every year. The subject case study was the most viewed resource on SDSN website. To view the case study: https://blogs.upm.es/education4sdg/2021/09/01/nust-an-sdg-engaged-university/
The SDG Student Hub is an initiative of SDSN Youth that aims to engage students in higher education in the global effort to achieve the 2030 Agenda and the SDGs, as well as empower them with the knowledge, skills, and pathways to action to be effective agents of change today. The SDG Students Hub runs a global network of SDG Student hubs at universities to nurture effective lifelong advocates for sustainable development in their local and global communities. These hubs are operated by SDSN through training SDG Coordinators at universities globally to engage students on their campuses with the SDGs. This involves developing training materials, managing follow-up and reporting efforts, and brainstorming new methods of engagement.
SDG Student Hub is a local chapter of the SDSN program which focuses on sustainability, and to engage students passionate about the cause. It promotes integrated and localized approaches to achieve Sustainable Development Goals,  and provides opportunities to young minds to work for SDGs.
SDSN has accepted to establish SDG Hub for students at NUST and has nominated our student Ms. Herman as SDG Coordinator at NUST. The hub at NUST would be operating at campus through Office of Sustainability. It  will be among many SDG Student Hubs from across the globe, that will be directly working with SDSN on a global level. The Hub will be giving the members a chance to work with SDSN and to engage with SDSN Youth stakeholders from different programs as well.