14 Research Projects | 139 Publications | 26 Patents
NUST Green Campus Initiative
2 Plantation drives per annum, 14k+ Saplings planted in 2019-2020
In line with its commitment towards university social responsibility, NUST endeavors to follow environment-friendly practices, and arranges frequent plantation drives across all its campuses spread in different cities of Pakistan. By doing so, not only does the university contribute to the betterment of society and adhere to UN SDGs, but also sets examples encouraging others to make an effort. Over the past decade, NUST, in compliance of its green campus policy, has planted 97,000 saplings across its Islamabad campus alone. Such efforts have transformed Sector H-12 from a barren land to a lush green campus that is home to approximately 9000 students, faculty and employees.
Plantation Drives at Pakistan Navy Engineering College (PNEC), NUST Karachi Campus
Trees play an important role in reducing pollution, reclamation of natural environment and also enhance aesthetic look of the area. Pakistan Navy Engineering College (has made concerted efforts to improve greenery by maximizing the tree plantation. In year 2020, PNEC focused on the tree plantation campaign and a target of planting 20000 trees sapling was achieved. The varieties of planted trees comprised of Pairs Peepal, Moringa, Suckchain, Gulmorh, Amaltas, Ficus, Jatropa, Almanda, Sharee, Jaman and Cheeku, the survival rate of the saplings is about 90%.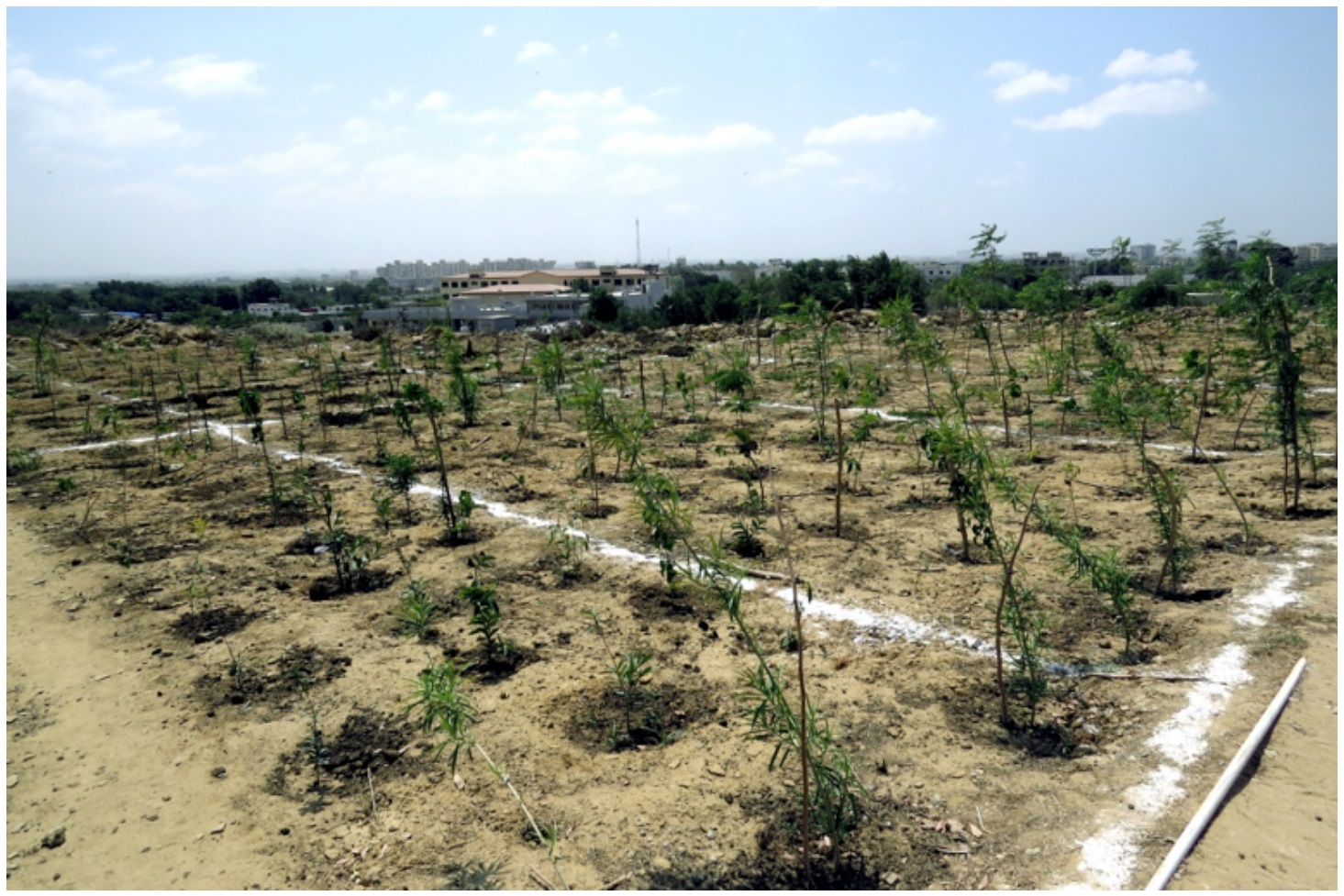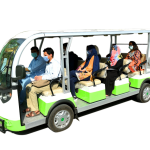 E-Shuttle services at NUST
NUST has a very elaborate and well organised transport system to meet the requirements of students, faculty and staff. Special emphasis is on environment-friendly transport system to reduce carbon emissions and as a result limit carbon footprint of its campus operations. NUST runs a fleet of Electric cars within its campus to use as shuttle service between various locations within the campus i.e. hostels to various School/Offices and from Gates to Schools/Hostels/Offices.
Adaptation to Climate Change
School of Social Sciences and Humanities (S3H,
NUST) aims to build the resistant livelihood for the vulnerable communities of Hazara and Malakand Division of KPK, Pakistan .The major goal of this project is to analyze the adverse effects of flooding on the livelihood of the poor community in eleven Distts of Hazara and Malakand division and also to examine adverse effects of flooding on the economic status, thereby look for mitigation of means of living the locality.
Prioritizing Climate Change Mitigation Options for Pakistan Food Security
NUST Business school with the collaboration of Higher Education Commission of Pakistan proposed a project to understand the recent state of food security and sustainability issues of Pakistan and to identify possible empirical research opportunities, which exist in Pakistan to discover more mitigation option for the food security.
Impact of Climate Vulnerabilities on Crop Production and Agriculture Water Resources Management in Indus Basin, Pakistan
Research has been carried out under the supervision of faculty of School of Civil and Environmental Engineering to develop new partnerships and collaborations especially with institutions in countries where research partnerships are so far underexplored.