42 Research Projects | 39 Publications | 24 Patents
NUST GOES SOLAR
PLEDGE: 100% RENEWABLES BY 2030
World-class universities, being hubs of research and innovation, have a responsibility to meaningfully contribute to combatting climate change through strategic planning of operations, effective sustainable policies, and governance  models. As a large organisation with 4500+  employees and 18000+ students in 19 Schools  and Colleges spread across the country, NUST's  operational carbon footprint is closely  monitored, and measures are being taken to  reduce the impact of our operations through  effective sustainable policies and governance  models. These measures will contribute to a  clean and green NUST. One of the strategies  being deployed by NUST to reduce carbon  footprint is energy conservation and divesting  from fossil fuel-intensive energy while shifting to
alternative energy generation methods, with a pledge to shift to 100%  Renewable energy by 2030! In a major step  towards achieving this objective, NUST's  Islamabad campus has reduced its dependence  on the local grid by shifting part of its electricity  needs to self-generated solar power. As of  December 2020, NUST H-12 campus has a total  installed capacity of 1 MW for solar power generation. Solar panels are installed at multiple locations across the campus, including rooftops and parking areas. Moreover, as part of its  Green NUST campaign, NUST is actively  working on water conservation and recycling  and extensively planned plantation drives across all its 7 campuses nationwide.
Centre of Excellence in Energy
NUST collaborated with Arizona and Oregon State Universities to establish U.S.Pakistan  Centre for Advanced Studies in Energy (USPCAS-E) to address some of the outstanding challenges faced by the energy sector in  Pakistan. Strategic goals behind USPCAS-E are  to evolve into a Centre of Excellence in applied  research catering to the energy sector and  economy of Pakistan with the aim to establish  efficient governance structures, sustainability,  value-added curriculum, and capacity building,  promote applied research to serve  public/private sector and NUST-US students/faculty exchange programmes. The  core mission of USPCAS-E is to efficiently address and implement the E3 criteria (Energy, Environment, and Economy) for sustainable societal development.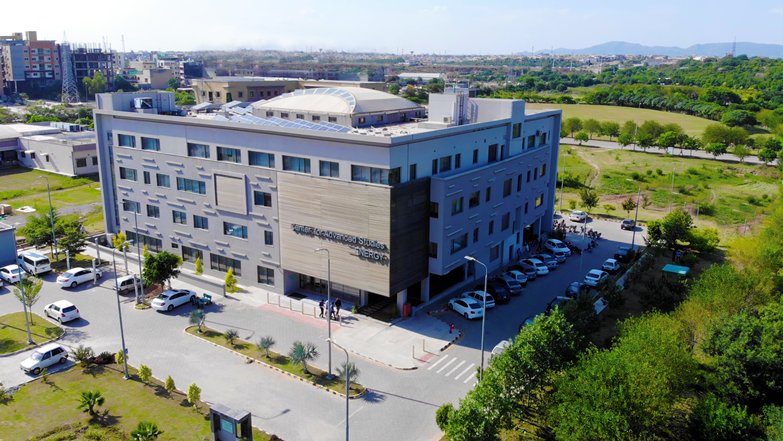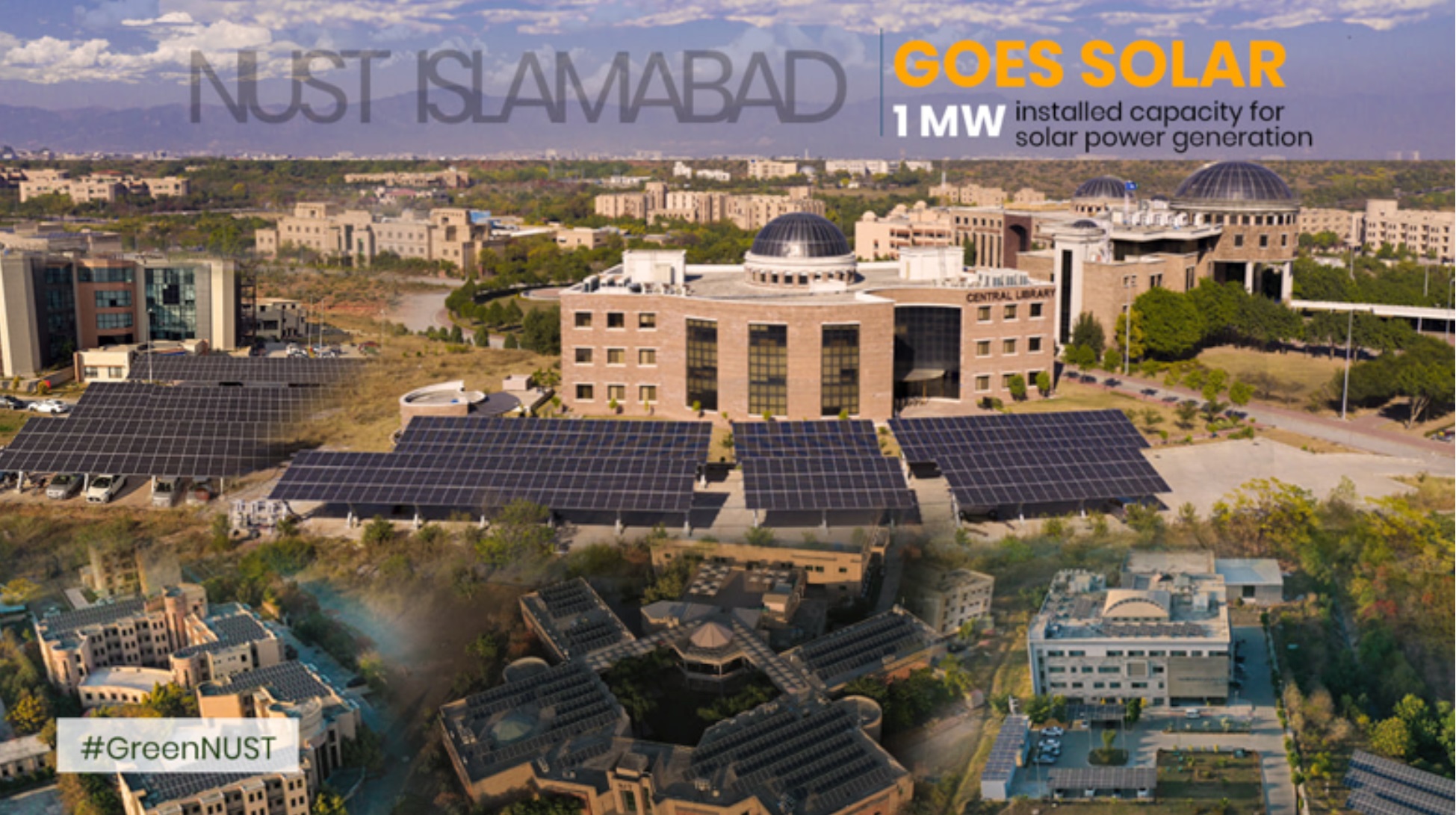 Promoting Sustainable Energy Production and use of Biomass in Pakistan
The energy sector in Pakistan is characterized by low levels of access to modern energy services, a  high dependence on traditional fuels and an  unsustainable dependence on imported fossil  fuels for power generation. In order to support  the sustainable introduction of biomass  gasification technologies in Pakistan, NUST  USPCAS- E research team initiated the project  to build capacities of market enablers and market player in dealing with Biomass  Gasification Technologies (BGTs). In addition,  the project aims to strengthen the capacities of  existing technology services providers so that  they are able to support BGTs system, especially  their operation and maintenance.
NUST is also working on Sustainable expansion  of Electricity generation from biomass by  providing the national government and  provincial authorities in Pakistan, and  commercial developers, with an improved  understanding of the location and potential of  biomass resources.
The launch of Pakistan's first Biomass Cluster
The US-Pakistan Center for Advanced Studies in Energy (USPCAS-E) of NUST, in collaboration  with the UNIDO-United Nations Industrial  Development Organization, Pakistan Office  (UNIDO) and Global Environment Facility,  launched Pakistan's first Biomass Cluster on  January 24, 2020, at NUST H-12 campus. The  United Nations Resident Coordinator for  Pakistan, Mr Knut Ostby, graced the occasion as chief guest.
The idea of setting up a biomass cluster metamorphosed into its formal launch at NUST, as a result of a collaborative project of the
three  stakeholders to demonstrate technical feasibility and commercial viability of modern biomass-to-energy conversion technologies in Pakistan. The project is aligned with the  Government of  Pakistan's goal for 30% renewable energy  contribution to the country's power portfolio by  the year 2030.
The Powering of Internet of Things (IoT) Devices via RF Energy Harvesting
The Internet of Things (IoT) is a robust network that allows inter-networking of devices with  sensors and actuators to collect and exchange  information. It finds numerous applications in  various applied fields such as agriculture,  environmental monitoring, medical and  healthcare, energy management, infrastructure  management, building and home automation.  The IoT market is expected to grow from an  installed base of 17.68 billion devices in 2016 to  75.4 billion in 2025. The technological  advancement in the field of IoT has made it  possible to develop low powered IoT devices.
However, in many cases such IoT sensor  networks/devices are not easily accessible.  Furthermore, they are usually powered by large size and heavy batteries which also make the battery replacement more difficult and  inconvenient. Therefore, energy harvesting techniques are used to power them. A research  team at NUST Research Institute for Microwave  and Millimeter-Wave Studies (RIMMS) lead by Dr. Nosherwan Shoaib, has investigated the possibility of powering low power IoT devices via efficient RF energy harvesting system i.e. rectenna. In this  context, the research team have conducted an  indoor and outdoor RF field survey